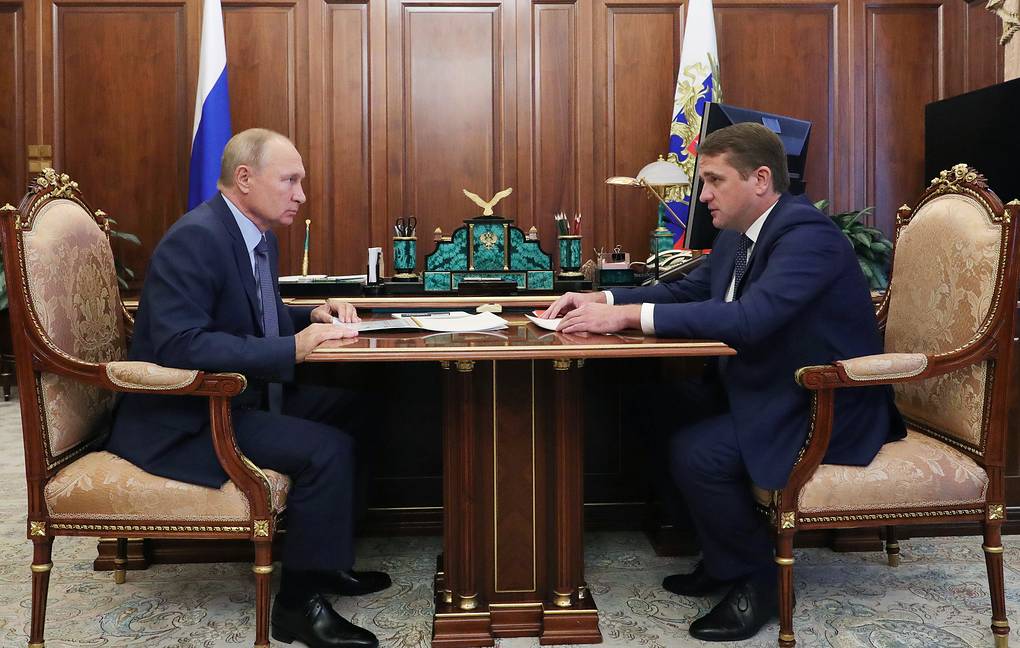 On October 19, Russian President Vladimir Putin held a working meeting with Ilya Shestakov, the Deputy Minister of Agriculture, Head of the Russian Federal Fisheries Agency. During the meeting, the Head of the Russian Federal Fisheries Agency reported on the stable operation of the Russian fishing industry in the pandemic.
Speaking of the industry economic performance in 2020, Ilya Shestakov called them stable: the growth of collected taxes and fees by 13.5%, and the average salary by 7.2%. "We are in the 3-rd place among all sectors of the economy after financial mining sectors", - he emphasized.
The Head of the Russian Federal Fisheries Agency said, that at the moment the fishing industry operates stably. The forecast for the annual catch is to exceed the target of 5 million tons. "Reduction in salmon catch caused by a weak approach of the herds to Kamchatka is fully compensated by catches of other species - ivasi, mackerel, walleye pollack," - Ilya Shestakov said.
He also noted that aquaculture is a growth point for the sector. According to him, after adoption of the law on aquaculture the production is progressing well. It is expected that the increase in 2020 will be 17%, and the production of salmon will double – to 100 thousand tons.
At the end of the meeting, Ilya Shestakov told on the progress in execution of the instruction on restoration of the Baikal omul population: "Additional funds have been allocated for both fish reproduction and conservation activities. We see a positive trend, decline in the population is suspended, now there is a slight increase. In the future, in 2023-2025, we believe, it is possible to open a commercial fishing again."
"Despite the known limitations associated with the coronavirus, the fishing industry generally performs at a good pace, and this year performance indicators are in line with those of the same period last year," Vladimir Putin said.
Source: Russian Federal Fisheries Agency