Pavilion No. 44 "Rabbit Breeding" regained its historical sculptures "Rabbits" that used to be on top of the roof of the building in the 1950s. Two mirror sculptural groups recreated on the basis of archival photos of VDNKh appeared on the left and on the right on the balustrade of the building.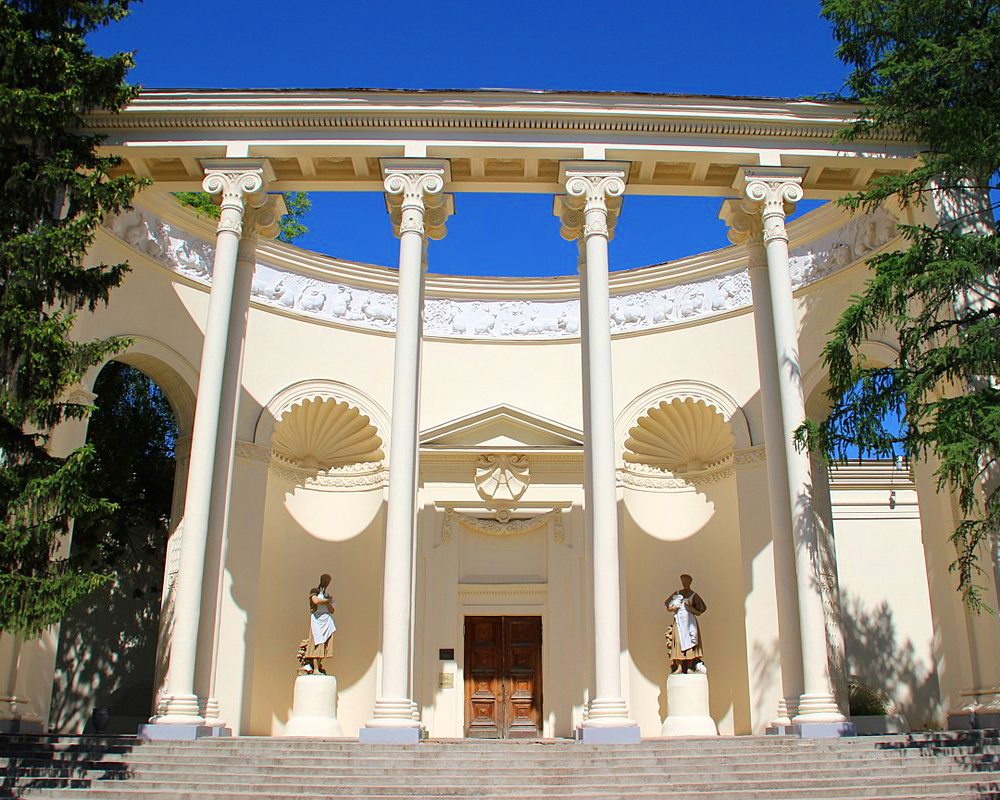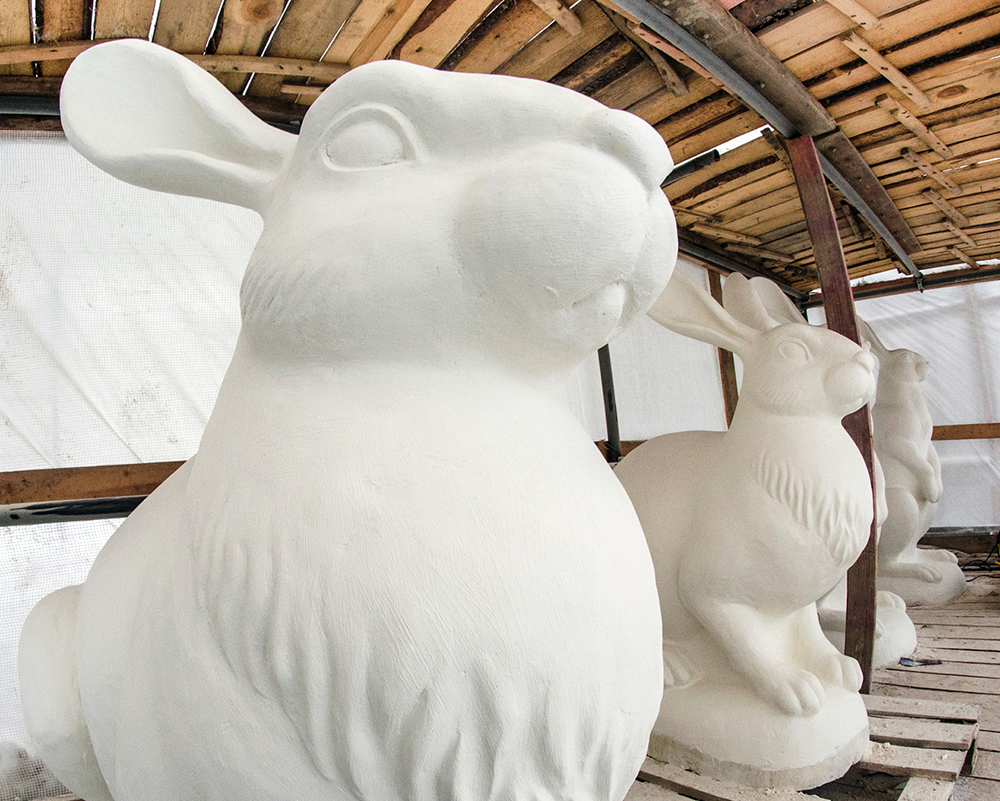 The pavilion "Rabbit Breeding" was built in 1939. There was a rotating stand with plaster figures of rabbits in the central part of the pavilion, thus symbolizing fertility and rapid reproduction of these animals. Those rabbits were by no means ordinary: the prototype for the stand was a real champion rabbit of Chinchilla breed, who brought 40 rabbits a year, and after coupling her baby rabbits brought 133 rabbits more. The total number of rabbits was 173 in one year!
In 1966, the pavilion was merged with the pavilion "Hunting and Fur Farming" into the exhibition complex "Rabbit Breeding and Fur Farming". In USSR, they encouraged private rabbit breeding, and the size of private farms of rabbits (unlike other kinds of animals) was not limited. Exposition of Pavilion No. 44 demonstrated developments of rabbit farms and homesteads of the Soviet Union, particularly presenting various rabbit breeds: Butterfly, Squirrel, Soviet Chinchilla, Blue Vienna, Angora, White Giant and others.
Early in September 2015, the first city farm was opened next to the pavilion. It was designed by the Wowhaus architectural Bureau, authors of the Crimean Embankment.
The snow-white pavilion on a small stylobate is exposed to visitors with a high colonnade of four pairs of thin columns closed by the front lintel. There is a semicircular platform behind leading to the front entrance. On both sides of the main entrance, there are niches where sculptors N. I. Rozov and E. S. Snigir placed bicolor sculptures of children with rabbits in their hands. Side arches overlooking green spaces around the pavilion support its symmetric layout.