SEC Interregional Center of Livestock Breeding, a partner of the Agropharm-2020 exhibition, is well-known in our country as a supplier of small breeder cattle from Europe, as well as Australia, the United States and Canada. Julia V. Chizhik, director general of the SEC, told us about the company's life, the challenges it faces and its achievements to be proud of.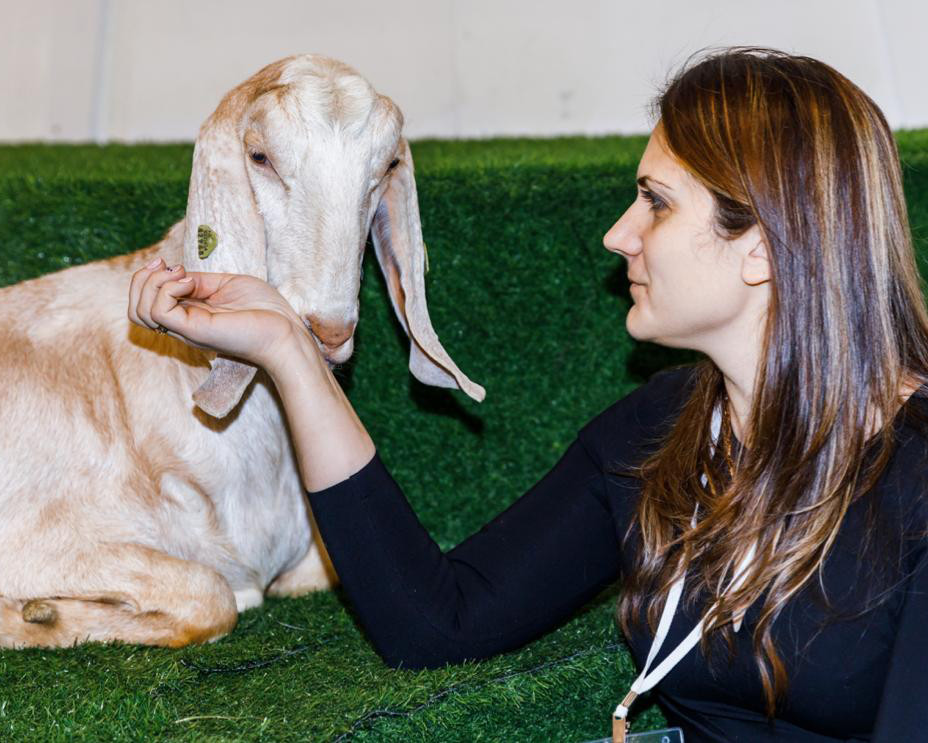 – How can you assess the current state of livestock industry?
If we take the whole picture, what are the changes that have taken place over the five years of the Center's operation?
- A lot has changed since then. If we talk about the market of small cattle in Russia, it is developing and finds itself on the upswing: people have become more knowledgeable in different breeds of small cattle, they have learned to compare productivity, efficiency and to evaluate the economic effect of investments into a particular breed. It seems fair to say that the overall approach is changing: it used to be considered kind of an exotic purchase, but no one thought about the benefits. Now people have learned to evaluate economic efficiency, to plan their perspectives and the results they can get from their investments. This can not but make us happy, because it is a pleasure to work with people who clearly understand what they want, and the result is significantly higher.
– How does the Interregional Center of Livestock Breeding impact the state of the art and the development of the industry?
– We are among the few who bring high-quality breeder livestock to Russia. We widely participate in industrial exhibitions, advise business owners on the selection of breeds for both pedigree raising and the creation of commercial stock. We help to form the correct parent stock, which affects business performance.  I am sure that all the work we have done has not been wasted. We see the results of five years of our work in information distribution, promotion and support of import. And these include farms for breeding of small cattle for meat and dairy production that have been created and are being currently created.
– What is the status of the domestic market?
– Nowadays, the market of small cattle, namely dairy production, is growing in Russia. As for meat, meat and wool sheep breeding – well, these have always been developed in Russia. We have a lot of our own, Russian, breeds of sheep that are highly performing. Historically and geographically, the main breeder enterprises are located in the South. Now there are a number of problems associated with livestock health, which significantly inhibits development of cattle breeding, thus narrowing long-term work of breeders down. Breeder's stock go to the slaughterhouse, which means huge loss for sheep breeding in Russia. This is a very big problem requiring detailed consideration and action.
– Which achievements in the work of Russian fanciers and breeders can we highlight today?
– As suppliers of small cattle, we are pleased to see that livestock market has grown over the recent years, including in terms of goat and sheep breeding for milk production. This product is not traditional for the Russian market, but the market has recognized it, enterprises are developing. These range from small, private enterprises of a type of a peasant farm and medium-sized farms with more than a thousand of animal units to large enterprises that have opened and keep opening all over the country. The situation has not been like this five years ago. It is a pleasure that people understand how important it is to invest in the breeding core, good strong youngsters, in order to work with these animals further.
– What are the benefits of your partnership with Agropharm?
- Agrofarm is one of few exhibitions in Russia of a very attractive format for us: it is not just a platform where we can exhibit animals like in a zoo where people can come and look at them, an that's it. This often a situation at such events. 
Agropharm provides us with a platform where we can communicate with professional associations, with are happy to participate in the organization of a business program where issues important to us are discussed. This is a large business platform where you can hold conferences, seminars and workshops, tell about your achievements, get to know successes of livestock breeders from other countries and continents, learn opinions of expert professionals. It is also important that our goat and sheep breeders can come and ask questions. They are ready to look forward and adopt experience from countries that are more developed in terms of cattle breeding.