The XC-AGRO company, a participant of the AGROPHARM exhibition, supplies equipment from Europe and the USA intended for livestock complexes operation: frame-tent constructions, BouMatic milking equipment, curtain ventilation systems, manure disposal systems and many other products. Alexey Larin, Commercial Director, told about the advantages of cooperation with the company and plans for the forthcoming season.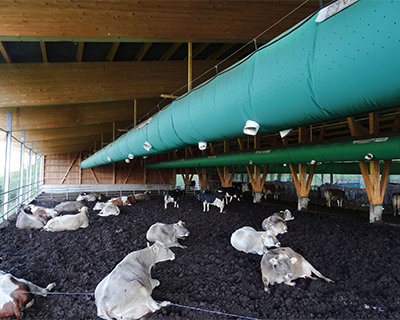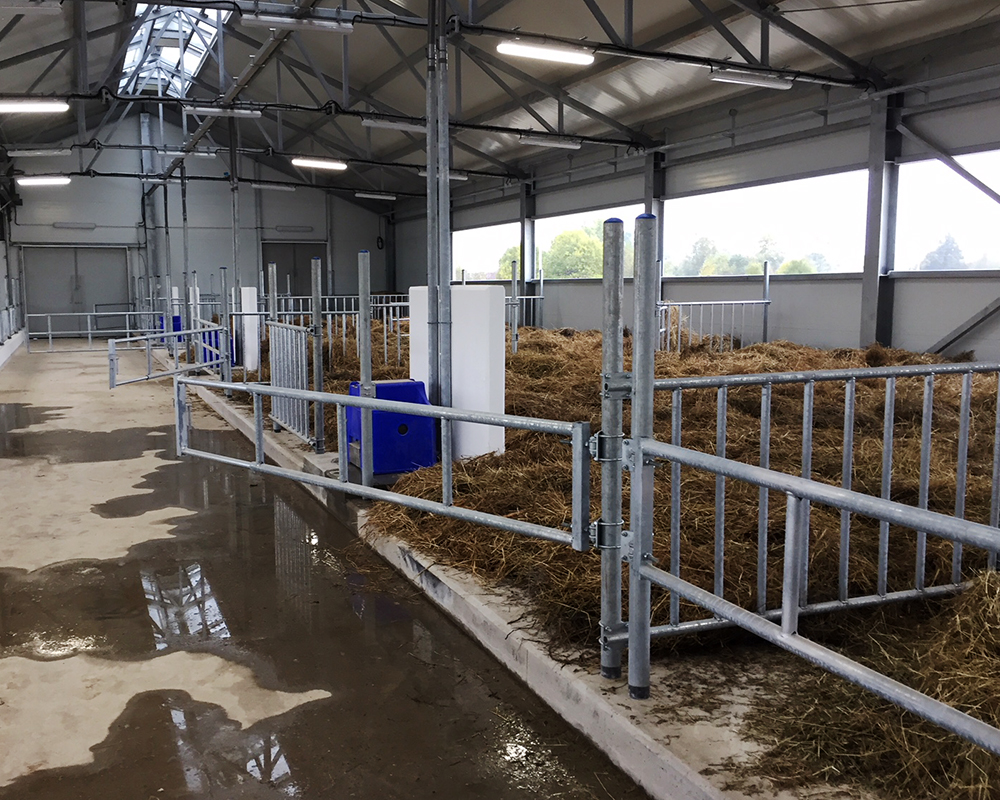 Alexey, your company is one of the leaders in supply of modern equipment and equipping of agricultural enterprises. What is most in demand today? Who are your clients, who do you work with?
- We work with many livestock complexes of Russia, Belarus and Kazakhstan, the best-known of which are: Miratorg Holding (the Bryansk region), GC Zelenaya Dolina (the Belgorod region), JSC Agrokompleks named after N. I.  Tkachev, (the Krasnodar region), GC Zarechnoe (the Voronezh region), LLC HC KOMOS GROUP (the Udmurt Republic), JSC Agrokombinat Dzerzhinsky (Belarus, the Minsk region).
It is difficult to single out the most popular type of equipment. All in all, our projects are divided into turnkey supply of new equipment as part of construction of new facilities and replacement of equipment at existing facilities.
I would like to highlight a very important type of services offered by us – design and installation.
It is difficult to correct mistakes made in the process of designing regarding comfortable keeping of cows. These mistakes often lead to additional costs in other areas. These include unplanned working hours, reduced lifetime of animals, their poor health and well-being.
We try to create tailor-made solutions adapted to wishes and capabilities of customers.
- Which advantages of cooperation with your company do you think are the most important?
- First and foremost, I would like to mention that we supply equipment to a facility directly from manufacturing companies from Europe and the USA, without intermediaries, and perform turnkey installation of the equipment. In addition to that, our advantages are:
- 15 years of experience in the supply of equipment for cattle breeding;
- comprehensive approach to every customer, formulation of best-performing proposals for solutions in the area of livestock and poultry management;
- efficient logistics without delays in deliveries;
- possibility of payment in installments.
The largest number of projects implemented by us lies in the area of supply of natural ventilation for cattle (ventilation curtains, light and aeration roof ridges, ventilators). We are an authorized dealer of the Huesker company (Germany). This year, we have moved to a new level with our curtain ventilation offering. Now we offer equipment of own production under the XC-AGRO brand name. In this regard, we highlight our vast experience and reduction of cost of the final product without any loss of quality.
We have also made significant advance in the supply of other types of equipment for livestock management. In addition to ventilation equipment, we supply: equipment for cattle, pigs and poultry feeding; equipment for cattle, pigs and poultry watering; equipment for removal, storage and processing of manure; stall equipment for barns; milking equipment and accessories; equipment for milk cooling and collection; equipment for calves (pens, milk taxi); equipment for animal stock control.
- What will you display at the AGROPHARM exhibition in February 2020? Which programs and developments? What would you like to emphasize for your potential partners?
- Now we are actively promoting a new product for our country - floating components (floats) for manure storage. These allow to almost completely top off the surface of a manure storage and reduce harmful emissions to the atmosphere by 98%. This technology has been used for many years in Europe, the United States and Israel, but it is almost unknown in our country. The situation environmental protection in our country is desperate and we hope that our efforts in promotion of this product will help to reduce pollution of the environment.
To become our client, please contact us by phone or e-mail, we are always happy to cooperate with and meet new customers!