At the Soviet times the Sheep Breeding Pavilion was one of visitors' favorite pavilion at the Exhibition. It was built in 1954 upon the project by architects A.O. Kolesnichenko and G.G. Savinov as a venue to demonstrate advanced farms of the country that specialized in sheep breeding.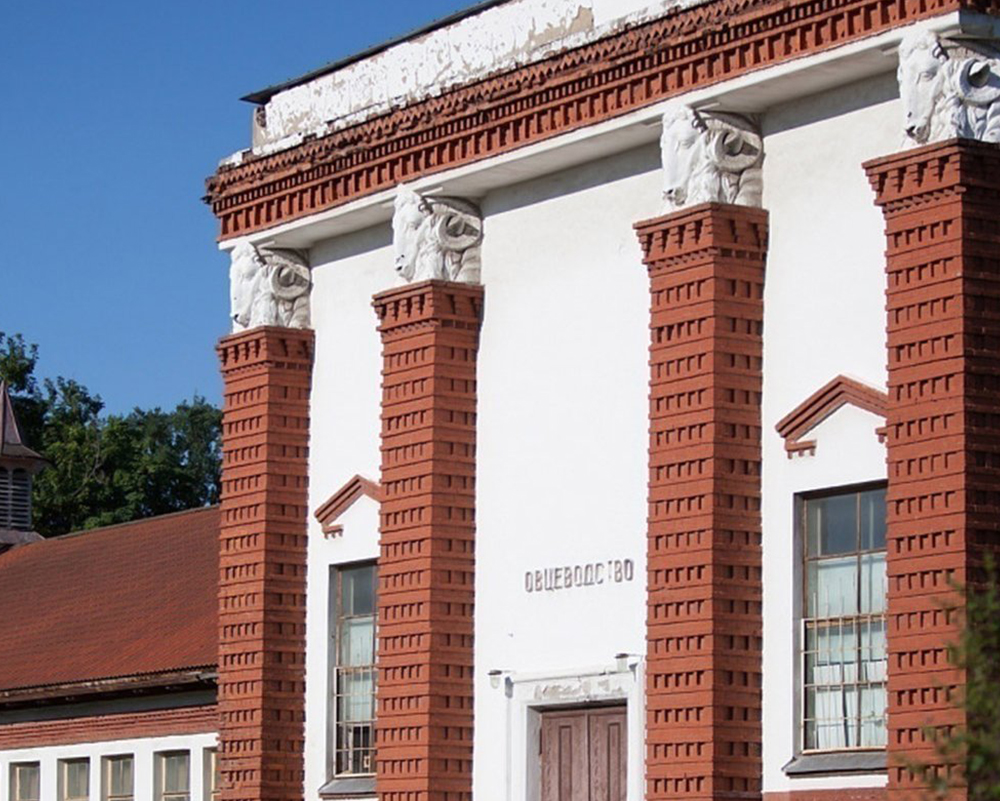 The building was erected for the opening of the post-war exhibition to demonstrate advanced methods of sheep breeding in the Soviet Union. Aside from stands, the Pavilion featured about 270 sheep of various breed and breed groups.
The introduction hall presented the exposition that narrated about successes of Soviet sheep breeding and showed various kinds of wool – fine, half-bred and harsh wool, as well as sheepskin, leather and other goods of all kinds.
Still, most visitors rushed to see another hall, where living "exhibit items" were presented. Sheep of all breeds were demonstrated in two sections of the pavilion, including fine-wool, semifine-wool, harsh-wool, sheepskin and mutton sheep. Wool and fur goats were displayed along with sheep.
In Post-Soviet times the building was rented as warehouse and office premises. In 2015, the City Equestrian Center was opened here.
In June 2019, restoration works began in the Sheep Breeding Pavilion. The building is expected to comprise a lobby, a cloakroom, lavatories, as well as seven exhibition halls, and an administration and amenity area. Historical facades have also been renovated. The basement and external walls have been plastered, painted, and currently works on restoration of decorative elements are in process. New glazed doors and windows with triple-pane glass will be installed in the building as well. When the building is repaired, it will host workshops for folk crafts.