The Krasnokamsk Machinery and Repair Plant, which is well-known to national agricultural holdings, will present its In-Line Haylage technology at the AGROFARM 2020 Exhibition.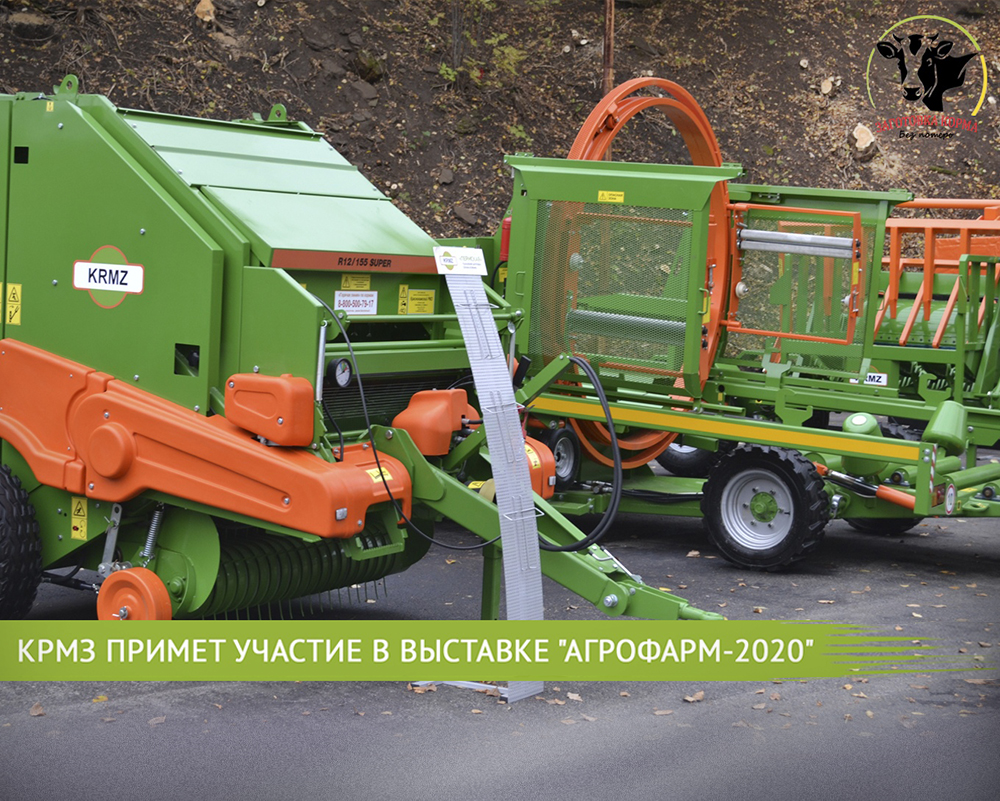 KRMZ will demonstrate agricultural machinery used for fodder conservation and based on the In-Line Haylage technology. The modern technology allows increasing milk yield by 20-25% and improving the quality of milk, as well as conserving productive longevity of cows. Another significant advantage of the technology is that it allows conserving fodder in a poor weather: in case of a rainy summer or drought.
The plant manufactures a whole line of products for the technology to be applied: baling machines, high-speed bale wrappers, roll cutter machines and frontlifts of the same-name brand.
Since 2002, the enterprise has produced fodder conservation machinery under a license of such Italian companies as Wolagri s.p.a. and Tonutti s.p.a (later they would merge into Tonutti Group). In total, three kinds of equipment are produced: baling machines for hay roll formation or haylage, a new generation of high-speed wrappers to wrap rolls into the film, roll cutter machines that allow distributing fodders at farms directly.
Another significant benefit of working with this enterprise is conclusion of an agreement with Rosagroleasing. Now products of the plant can be purchased within two programs of the state agricultural leasing company: Federal Leasing and Machinery Park Update 2020.
Favorable terms cover all the line of agricultural machinery: frontlifts and KRMZ fodder conservation machinery based on the In-Line Haylage technology: baling machines, high-speed bale wrappers, roll cutter machines.
As per the terms of the Machinery Park Update 2020 Program, the initial instalment can be 0%, the appreciation rate is 3%, the term of leasing is yup to 7 years, and the minimum sum of the deal is 400,000 rubles. As per the Federal Leasing Program, the deal provides for the initial instalment of at least 20% and the appreciation rate of 3%. The financing period is up to 7 years.
KRMZ machinery will be presented in Pavilion No.75A, stand C2.1, at the Exhibition.